Tennessee Wedding Officiant
Christian Leaders Alliance has partnered with the Christian Leaders Institute to develop a deliberate and responsible process for becoming licensed or ordained to performed weddings in the State of Tennessee.
The State of Tennessee has cracked down on online ordinations that do not have a formal ministry training and recommendation aspect to them. A legal battle has therefore begun.
Christian Leaders Alliance has a clergy process that includes free online ministry training and local recommendations. Check here if you are interested in reading about the steps to become a Tennessee Wedding Officiant through this program. Click here. 
Julie Tucker has been practicing as an ordained wedding officiant with the Christian Leaders Alliance for several years. You can find her name in the Christian Leaders Alliance clergy directory.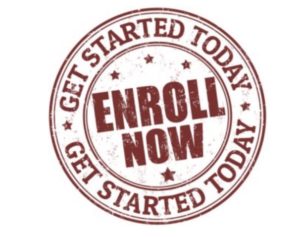 Tennessee Wedding Officiant – Julie Tucker
My name is Julie Tucker. My husband James and our fur babies live in the beautiful State of Tennessee. For over 22 years, James and I have worn many hats in ministry, from Greeters, to Youth Pastors, Outreach Ministers, and also "The SonShine Bus" ministry! In 2006, we purchased our home and named it "The Bright Place." Our prayer was to share our place with others, so that when someone stepped on the property they would feel the love and peace of Jesus. I must say that most folks do mention how peaceful "The Bright Place" is and that makes my heart so happy.

In in the spring of 2016, I felt God lead me to open "Tennessee Tiny Weddings" in my back yard. What an amazing season in my life! I love being a Wedding Officiant. And, sometimes I'm also asked to be a Funeral Officiant. I knew even after years in ministry, there was so much more that I needed to learn, and that's when I found Christian Leaders Institute with the clergy opportunity of Christian Leaders Alliance.
The Training at Christian Leaders Institute
The classes I have taken at CLI have opened so many new doors for me and helped me with numerous areas while planning for Weddings and Funerals. All of the classes I have taken have taught me so much and made me feel more confident. They also helped me be more People Smart, which is so important as an Officiant.

I feel like CLI is nothing short of an answered prayer. I can study anytime that works in my schedule. And no matter what question or concern I have, CLI is only a phone call or email away. The free ministry training has made it possible for me to return to continue my education with no financial burden.

However, CLI has made it possible for me to be a Vision Partner and help pay it forward for others to continue their training too! I would be humbled for you all to pray for "Tennessee Tiny Weddings" and all the lives and marriages involved.

I'm honored to be such a special part of the Bride & Groom's Wedding Day and want to shine for Jesus and honor God through each ceremony. God Bless CLI! Thank you all for everything you have poured into me!!!

Sincerely, Julie
If you are called to become a Christian Wedding Officiant in the United States and most places in the world, sign up today for ministry training!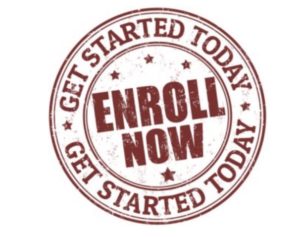 https://www.christianleadersalliance.org/wp-content/uploads/2017/08/2017-08-28_59a467a45c8cc_Denise4.jpg
960
699
Henry Reyenga
https://www.christianleadersalliance.org/wp-content/uploads/2023/10/CL_Alliance_Logo_white_RGB-300x106.png
Henry Reyenga
2020-06-27 15:32:07
2020-06-27 17:34:06
Wedding Officiant of "Tennessee Tiny Weddings"