My name is Brittany Nidds, and I am thankful for the ministry ordination opportunity with the Christian Leaders Alliance. I live in South Carolina and have two sisters and a dog. I have a disability called Cerebral Palsy since birth and experienced many hardships in my life, including my mother passing away when I was seven. After her passing, I went to go live with another family member. Over the years, he emotionally abused me and controlled my every move. By the grace of God, I was able to get out of that situation after 15 years. Since then, I've moved in with my father. We get along very well. However, unfortunately, I'm the only Christian in my family.
Since getting out of my abusive situation, I've volunteered for a few hotlines.  These hotlines include the Crisis Text Line and a phone line called NeedHim. I felt God was calling me to help others since I know what it's like to be in a crisis. I've also written a devotional and a brief story of my life under a pen name and put it on Amazon.
Knowing the Lord
I don't remember the exact day I came to know the Lord. All I remember is that I was very young. I remember praying to Jesus after the passing of my mother. I don't know if she was a Christian, only God knows.
It's by the Grace of God that I am a Christian today. I've been to church on and off throughout my life. However, the only One who held me through everything was my Savior! It would have been easy to give up all hope, but I cried to Him every day, and still do at times.
Finding CLI and Ordination with CLA
Some said that I would never go to college or do anything. Once again, my God came through. I came here to the Christian Leaders Institute because I didn't have the money and felt there was hope after all. Since I love helping others so much, I am in the process of becoming a Life Coach through CLI. Having this ministry ordination opportunity as a deacon minister with the Christian Leaders Alliance will help me serve others in need. With this clergy recognition, I can confidently help them grow in the Lord as I have grown in the Lord.
I started a life group through my church, so my knowledge will grow even more. I am looking forward to seeing how the Lord will use me in my roles and in everything I do for Him. CLI gives me my hope and freedom back. It lets me be all who God has called me to be.
Please, pray that God will use me and that I will always listen to His voice. Blessings!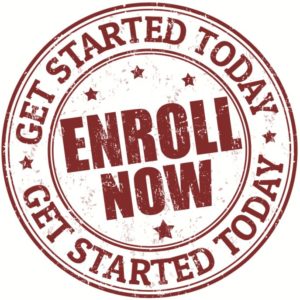 Learn more about ordination at the Christian Leaders Alliance. Interested in a low-cost degree? Check out the Christian Leaders College.
https://www.christianleadersalliance.org/wp-content/uploads/2020/07/Ministry-Ordination-Opportunity-1.jpg
1030
971
Henry Reyenga
https://www.christianleadersalliance.org/wp-content/uploads/2023/10/CL_Alliance_Logo_white_RGB-300x106.png
Henry Reyenga
2020-07-10 15:59:14
2020-07-10 15:59:14
Ministry Ordination Opportunity