Hello, my name is Daniel Anderson, and the following is my online education and ordination journey. I am from Washington, Pennsylvania. Born in Virginia, my family and I moved to Pennsylvania in 1999 when my father retired from the Navy after 20 years of service. Six years ago, in October, I married an amazing woman, and I thank God every day. My wife is a dental hygenist, and I am an appliance service technician. We recently had our first baby, a daughter, in October of 2019.
My family and I are members at our local church, where I served on the board of Christian Education for three years (resigned due to the birth of our daughter), and I was the Jr. Varsity youth group leader for three years.
How I Came to Faith
At seven years of age, I accepted God into my life. Following is the story that led to my salvation. My dad was on his way to work and saw a hitch-hiker. It was raining so he thought he would be nice and offer him a ride. Once the guy got in, he told my dad he had a gun and to drive. My dad drove to where the man asked him to. The guy kicked my dad out of the car and drove off. My dad finally made it back home and told my mom what happened.
It didn't take long for the police to find the car. They found it outside a known drug house. Our car seats were gone. The police think the man sold them to get drug money. The next day after my dad was car-jacked, my parents told my sister and me what happened. It made me think for the day, WOW! What an amazing protective God my parents serve! I thought if He could protect my dad, then He would protect me too. The next Sunday, I went up front at church and accepted Christ as my Lord and Savior. After having a meeting with the pastor, a week later, I received baptism.
Ups and Downs and Up
Since then, I had a roller coaster walk in my faith throughout the years. I always wanted to answer God's call on my life. However, I was afraid. Or else, I started to answer the call, but then fell back into the world. Every three steps I took to answer God's call, I took two steps back. I knew for a while that God called me to be a pastor. However, my mentality was, "Why do I need to spend major money to go to a 4-year college to get some paper saying I am allowed to preach God's Word?" It did not make sense to me.
So when my wife and I had our baby, I knew I had to get off the roller coaster. So, I answered God's call. My daughter needs to see how AWESOME our God is and to show Him to her through my life.
Online Education and Ordination with CLI and CLA
I looked for online education and ordination for a couple of years now. There was a church that had free training, but it never worked out with my work schedule. So when I found the Christian Leaders Institute, I was excited. Interestingly, I searched for training online for a couple of years now but never once did CLI show up before. However, then I found it, and God led me to it. It was in His time. I am so excited to answer God's call and to start this new journey with CLI.
Now that I finished the Deacon Minister Ordination class, I am overwhelmed with happiness. Knowing for a long time about my call into ministry, where I was before to where I am now, and all the hard work to get here both mentally and spiritually, I feel so blessed! Becoming ordained as a Deacon Minister is the first step in my ministry. I thank God for CLI, and I am excited to continue my education while in my ministry.
Where He Leads Us
I can not wait to see where God leads my ministry, whether as a full-time pastor or a bi-vocational pastor. God has big plans for us. The main focus of my ministry is to share the Gospel with everyone I can. I want people to know that even in these crazy times, Jesus loves them!
Please,  pray for my ministry and for me to be 100% open to wherever God leads me. I ask for prayer for strength, courage, and protection spiritually. I know Satan is going to be coming at me and my ministry hard. Please pray that God directs my family and me to the place He has planned for us. Pray for my wife that wherever God leads us, He provides a ministry for her as well. Thank you!
God will guide us to where we belong and open the doors to the church or place that He has planned for us.
For I know the plans I have for you, declares the Lord, plans for welfare and not for evil, to give you a future and a hope.              Jeremiah 29:11 ESV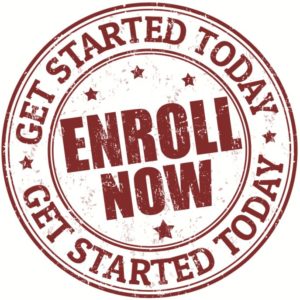 Learn more about ordination at the Christian Leaders Alliance. Interested in a low-cost degree? Check out the Christian Leaders College.
https://www.christianleadersalliance.org/wp-content/uploads/2020/07/Online-Education-and-Ordination-1.jpg
640
878
Henry Reyenga
https://www.christianleadersalliance.org/wp-content/uploads/2023/10/CL_Alliance_Logo_white_RGB-300x106.png
Henry Reyenga
2020-07-10 18:37:25
2020-07-10 18:37:25
Online Education and Ordination Journey