Greetings in the name of our Lord and Savior, Jesus Christ! My name is Osas Lucky Izogie, and I have been on a training and ordination journey. Currently, I am receiving training at CLI and ministry ordination with CLA. Seventeen years ago, I moved to Los Angeles, CA, from my home country of Nigeria, where I was born and raised. I moved after graduating from O.A.U., Ile-Ife, with a BSc in Architecture. I am currently a math instructor.
My Christian Journey
My Christian journey began at a young age in a high school in Benin City. Although my parents were not religious people, they believed that my siblings and I should go to church. We went to a Catholic church (St. Benedict, Osogbo), where I received baptism and confirmation to receive communion in my primary school days. My desire during my time at the Catholic Church as a child was to become a Catholic Priest.
However, I never followed through because I was born again (repented from my sins and confessed Jesus as my Lord and Savior) at my high school's Scripture Union Fellowship. Not long after my conversion, I joined the Scripture Union Evangelism Team. We went in pairs to witness to other groups of students during Recess and Lunch Break. Later, my friend and then Scripture Union President, Brother David N., introduced me to a local prayer group. The Action Team was led by Brother Sunny B. and Austin O., both of whom are pastors today.
Action Team Prayer Experience
For the first time in my life as a young believer, I found myself among young men and women in "Action Team" praying uninterrupted from 10 pm to 5 am every Monday and Thursday. I knew that Jesus prayed in Gethsemane to the point that He sweated drops of blood. However, I wondered then what it is that these young people wanted from God to make them pray this much, and this hard. I was amazed and sometimes scared of what I witnessed. But, I couldn't stop going back because the Holy Spirit was drawing me into encounters with Him in the secret place. This prayer group remained one of my most excellent experiences in life.
Sometimes, on the days we were not too tired, in the early hours as we were walking back home from the mid-night prayer, my friend Nosa O. and I outreached and evangelized (Morning Cry) along the road. People often opened their windows to hear us preach.
Move to Lagos
After I graduated high school, I relocated to the city of Lagos. At my local church in Lagos, I served as a youth leader and as a praise team member. Later, I founded a drama group that I led up until I gained admission into the University.
In Lagos, Pastor Jude M. mentored me in my Christian walk and all other aspects of life. I have always cherished God's Word, especially when I find someone who can speak it into my heart. It was why I regularly traveled on four different buses for more than 32 kilometers to spend the night at my other mentor's (Pastor Sunny B.) place. Unknown to him then, I sometimes walked almost half of that distance because I couldn't afford the bus tickets.
He often sat me down and taught the Word to me alone for several hours. I simultaneously wrote in my notebook, and we prayed afterward. As he explained the Word to me, my eyes became teary, and my heart pounded within my chest the entire time. At that time, I prayed to God to give me utterance to speak His Word like Pastor Sunny. There were no cell phones then so we arranged our next meeting. I couldn't wait to be back with him.
Resisting God's Call on My Training and Ordination Journey
My spiritual lowest point came when I was in college and couldn't and didn't do much for God. My Christian friends and leaders, like Mrs. Joy M., repeatedly told me that I had a call of God on my life to preach the gospel. I knew I did because it was confirmed to me many times in dreams. In church services, even up to the present day, especially during the preaching of the Word, I heard a calm voice inside of me say, "…that is what you're supposed to be doing." But I continued to resist that call.
Due to the difficulty in securing travel visas to the USA at the time, I vowed to God on the night before my visa appointment in May 2003 that I would answer the call if I was granted a visa to travel.
Move to the USA and Still Resisting God's Call
I joined the same church (NADC) I attended in Lagos, Nigeria, when I moved to Los Angeles. During a Sunday morning service in 2008, one Apostle Bola A., a friend of my pastor, walked into our church. He said the Lord told him to come to our church to ordain and commission someone to begin a coalition of interdenominational ministry work with African youths in Southern California. That day, the service was interrupted as he looked intently into the crowd from the altar. Finally, he pointed at me, where I sat at the back and asked me to come forward. The whole church cheered as my pastor, who had been encouraging me to step up my walk with God, laughed in awe and paced up and down the altar.
I had never met this man before, but that day, he asked me if I was running from God. I don't remember what my answer was that day as I became disrupted and afraid. He counseled and encouraged me as all the ministers came together to pray over me and commission me to take on the responsibility. I was given some materials with instructions on what to do and how to begin, but sadly, I did nothing with it.
A few months after that, in December 2009, my pastor, Bishop John A. O., passed on to glory at the age of 58. Since then, to this present moment, my friends, especially Femi A., has not ceased to encourage me to do what God has called me to do.
God Calls Again on My Training and Ordination Journey
In 2010, I traveled to Athens, Greece, to visit (my wife) Vicky, my friend at that time. Her father, Apostle Joseph N. O., saw me for the first time. He asked me if anyone had told me that I have a call of God on my life. That night, I reflected on the state of my life. Not only did I have a call to answer, but I also owed God for my vow.
I had an excellent relationship with my father-in-law (who has also transitioned to glory). He tried to help me answer God's call, but again I resisted. I enjoy teaching and preaching the Gospel, but for reasons unknown to me, I dreaded being associated with an office or called a pastor/minister/evangelist.
Answering God's Call on My Training and Ordination Journey
I am gradually coming to terms with all that because it is an honor to be called and given an office. Training with the Christian Leaders Institute and ordination with Christian Leaders Alliance make it possible for me to serve as an ordained minister. "For God's gifts and his call are irrevocable (Romans 11:29)." I am grateful because God has been so merciful, gracious, and patient with me on my training and ordination journey.
Vicky and I married in December 2010, and we have four amazing children (two girls and two boys). Vicky is an excellent source of encouragement and inspiration to me. Currently, I am an assistant Bible Study leader at my local church (PCP).  I also run a Saturday fellowship of Nigerian/African Christian brethren. I plan to continue to be a witness and extend what I have been doing (ministering) in my family, my circle of friends, and my Bible Study group and reach out to others in my community by leading a church or an evangelical mission someday.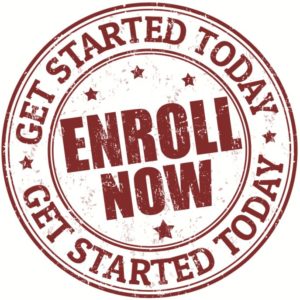 Learn more about ordination at the Christian Leaders Alliance. Interested in a low-cost degree? Check out the Christian Leaders College.
https://www.christianleadersalliance.org/wp-content/uploads/2020/08/Training-and-Ordination-Journey-2.jpg
538
437
Henry Reyenga
https://www.christianleadersalliance.org/wp-content/uploads/2022/09/Screen-Shot-2022-09-09-at-10.13.26-AM-300x129.png
Henry Reyenga
2020-08-19 14:56:39
2020-08-19 14:56:39
Training and Ordination Journey