My name is Juvenalia Mendes, and I am on a women's ministry call journey. I am Portuguese and have been living in Hilmar, California, for the past six years. I have worked in foster care and, from that experience, adopted three siblings. We also have two small Pugs. I've always loved taking care of children and am the Sunday School teacher at my church.
I crave more knowledge and understanding of God's Word so that I can worship God "in spirit and truth." The Great and Awesome God has always been there for me in times of sadness, defeat, joy, and victory. I owe everything to ABBA, Father!
Women's Ministry Call
Three years ago, God put in my heart to study more of his Word and lead in the Women's Ministry. Due to financial difficulty and lack of courage, I ignored the call. But God never gave up on me and what He wants for my life. Then, I found the Christian Leaders Institute online. I was thrilled that I could follow my dreams for FREE, yes, free! It was what I wanted!
So I joined the CLI family and am very grateful for the teachers and workers at the school. They are helping me pursue my dream in ministry. I believe that the Deacon Ordination with the Christian Leaders Alliance is the next step in my Women's Ministry call journey.
Women's Ministry Call Journey Led to CLI and CLA
The town in which I live has a lot of first, second, and third-generation Portuguese. I speak three languages: Portuguese, Spanish, and English. Also, I attend a tiny Christian Portuguese/English church. I feel the urgent need to reach out to the Portuguese community with the Word of God. My church has an outreach program where people that are homeless or finically burdened can come to us for clothing and blankets. I want to extend that to preparing meals for the needy.
My life goal is to be more fruitful in not just my women's ministry, but my walk with God. I look at my children that are ages 5, 7, and 8, and the other little ones that come to Sunday school. Then I think to myself, "Jesus is coming soon, and so many people need to hear about the gift of Salvation through Christ. And all the beautiful things God has for us in Heaven." More and more, we see a need for followers to speak out and not be afraid. That is why I took the step of enrolling in CLI so I can learn more and speak the Word of God boldly.
Please keep me in your prayers so that I can be of sober-mind, and watchful. The adversary, the devil, prowls around like a roaring lion, seeking someone to devour (1 Peter 5:8).
Thank you, and may God bless your life!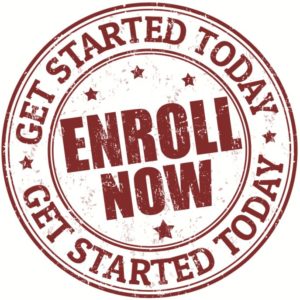 Learn more about ordination at the Christian Leaders Alliance. Interested in a low-cost degree? Check out the Christian Leaders College.
https://www.christianleadersalliance.org/wp-content/uploads/2020/08/nova-Esperanca.jpg
315
315
Henry Reyenga
https://www.christianleadersalliance.org/wp-content/uploads/2023/10/CL_Alliance_Logo_white_RGB-300x106.png
Henry Reyenga
2020-08-25 12:30:24
2020-08-25 12:30:24
Women's Ministry Call Journey