Blessed to be a Blessing
My name is Julie Phillips, and I have a life coaching call of my life. My husband Don and I live in beautiful Stuart, Florida. The deacon minister ordination with the Christian Leaders Alliance is the next step on my life coaching call journey.
Raised in a church-going family, I always felt God's presence in my life. I memorized the 23rd Psalm at age five and have always cherished it's message. At 16, I accepted Jesus as my Savior at a Fellowship of Christian Athletes camp. When my parents divorced, my mom, sister, and I attended a family church camp in Tennessee. One night at a tent meeting, an evangelist and prophet took my face in his hands and said, "You will do mighty things for God." I've lived most of the remainder of my 60 years open to that calling.
Called to Help Others
Generational sin and poor choices have made my life much more difficult than it needed to be. Yet, I am freed by Jesus through inner healing and want to help others live in freedom. I work full time as a Church Relations Specialist for KingdomWorks Studios. It's a Christian film studio specializing in online small group resources and known for their work in healing from addiction to pornography and sexual sin. Hearing amazing testimonies of transformation through our platform from Christians all over the world is so encouraging. Sexual sin is unbelievably prevalent even in evangelical circles and getting worse with each generation. Revival is upon us, and I want to help prepare Christ's bride.
A graduate of Luther College with a BA in Business, I've spent my life in various forms of volunteer and paid leadership positions. These include serving as Director of Adult Ministries in Illinois and later Financial Administrator at my church in Florida. Until recently, I was a managing real estate broker of a large brokerage. There I learned my passion for encouraging and coaching my agents. Even there, I would often pray with them and weave God into our conversations. While working on a project to increase awareness and funds to fight human trafficking, I began feeling God's pull toward Christ-centered life coaching.
Life Coaching Call
I love cooking healthy meals and learning about health and nutrition. I have three adult children living near Chicago and have two grandsons plus one due in two weeks. God has a calling on my life to be a Christ-centered life coach. I want to bring the hope and transformation of Jesus Christ, especially for women and couples. I love to help and am open to whatever the Lord has for me.
Currently, I lead a Women's Bible study and serve in projects at my church. I am a lifelong learner and would never have thought it possible to get this amazing formal education in life coaching. Finding the Christian Leaders Institute when I was doing research online, I thought it was too good to be true. But it is true! I am so motivated to continue my education and learn all I need to know. Please pray for protection from the enemy and that God will lead me to the lost and hurting who need God's healing.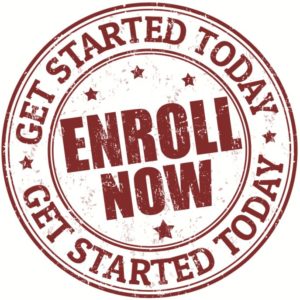 Learn more about ordination at the Christian Leaders Alliance. Interested in a low-cost degree? Check out the Christian Leaders College.
https://www.christianleadersalliance.org/wp-content/uploads/2020/08/Headshot-red.jpg
1800
1200
Henry Reyenga
https://www.christianleadersalliance.org/wp-content/uploads/2022/09/Screen-Shot-2022-09-09-at-10.13.26-AM-300x129.png
Henry Reyenga
2020-08-28 14:50:26
2020-08-28 14:50:26
Life Coaching Call to Ministry