My name is Eric Ross, and I have a pastoring and chaplaincy call from God. God led me to CLI for ministry training and CLA for ordination. I am married for 23 years to my wife Betty. We live just outside Nashville, TN. I found the Christian Leaders Institute through an internet search after praying for God's direction for the right place for training and ordination. I love the structure, training, and accountability on our ministry journey.
My Youth
I grew up in a Baptist denomination where I gave my heart to Christ at the age of seven. Like many teenagers, I rebelled against the Lord and went my separate way for selfish motives. Through this period of time, I served as an acolyte in the Episcopal church denomination, an altar boy at a Catholic Church during my earlier college years, and then found my roots in the Pentecostal Assembly of God denomination.
First Calling from God
In 1994, I first felt that God was calling me into full-time ministry. However, I ran as fast as I could in the opposite direction. For the next two years, I was very indecisive about why Christ would be calling me, a sinner not worthy of anything that He has done for me. I decided to see what I had to risk. So in 1996, I moved to Florida to attend Southeastern Bible College in Lakeland, Florida. During that time, I met my wife, a single mother of two. So I had a ready-made family. Now, we are blessed with seven grandchildren and one great-granddaughter.
My wife was an awesome testimony of the Lord's love as we got married six months later. Then, I had to have an instant career to provide for my new family. So, I got into the transportation business of truck driving. A few years later, I went back to finish my education. During that time, I drew closer to the Lord once again.
Felt God's Call Again
In 2003, we started looking for a different church after we relocated. We attended a United Methodist Church where my brother and his wife were members. The pastor encouraged us to get involved in the church. We agreed, and once again, I felt the calling of the Lord. Not wanting to run, I began talking to my pastor. I took on the role of a Sunday school teacher with my wife. However, I knew my life was still not right with God as I had not surrendered my anger, my impatience, and things in my life such as finances. I did not want to play games with the Lord. Then, I got involved with the lay leadership within the church, and we became full-time members.
In 2010, my wife and I became members of a local church at our new location. God led me to drive the bus that the church had, and we got involved within the church. For the next five years, we were involved in various committees, advanced lay speakers, and also leadership roles in the district. In 2014, my wife mentioned to me that she would love to get involved in the nursery. She felt God calling her there. At that time, they only had paid nursery workers that were on staff for a while.
Surrendering to God's Pastoring and Chaplaincy Call
In 2015, we searched for other churches and moved our membership to another church where God led us. Also in 2015, I felt God calling me again to the ministry. I finally surrendered every aspect of my life to him and said, "Here I am as a vessel."
Over the past 20 years, I have prayed and sought God's guidance. Without a shadow of a doubt, God has given me a pastoring and chaplaincy call. There are other areas of ministry where I have an interest. I have explored them such as campus ministry, prison, and trucker ministry are passions. However, I feel Christ leading me to ordination as a Pastor and Chaplain.
Since I surrendered, I served as a Local Licensed Pastor for three years until the Covid-19 shutdown. Since then, I prayed for God's direction. After research, He led me to the Christian Leaders Institute for ministry training and the Christian Leaders Alliance for ordination. Recently, I started Coast to Coast Ministries on Facebook to help those who are homebound, have no place to worship, and for the truck drivers on the road. I pray for God's blessing on this part of my spiritual journey as a willing vessel.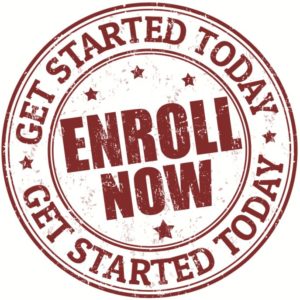 Learn more about ordination at the Christian Leaders Alliance. Interested in a low-cost degree? Check out the Christian Leaders College.
https://www.christianleadersalliance.org/wp-content/uploads/2020/08/Pastoring-and-Chaplaincy-Call.jpg
788
697
Henry Reyenga
https://www.christianleadersalliance.org/wp-content/uploads/2023/10/CL_Alliance_Logo_white_RGB-300x106.png
Henry Reyenga
2020-08-31 13:07:35
2020-08-31 13:07:35
Pastoring and Chaplaincy Call