My name is Robert McIntyre, an ordained and licensed minister with the Christian Leaders Alliance. My wife is Deb McIntyre, a truly wonderful woman. We have four adult children, two granddaughters, and a grandson. We live in Central Indiana in the United States of America.
There was a neighborhood lady when I was growing up that held weekly Bible study for the children in the neighborhood. I was among the children that attended. When I was eight or nine years old, I remember talking with her about accepting Jesus as my Savoir. During college, I explored different religions and churches. I finally received baptism as an adult after a great deal of prayer, tears, study, and conversation.
My Ministry Service
I have served as a lay minister for Mount Pleasant Christian Church (Greenwood, IN) at three different Extended Care Facilities since 2006 (I currently am still serving one). I have learned much serving those who have done so much for so many throughout their lives. Everyone has their own story, and each one of them is important to God.
I also served at Central Christian Church (Disciples of Christ) in downtown Indianapolis in a variety of roles. I planned worship services along with some incredibly gifted and talented people. Working with them taught me much. I served as a Deacon, Vice Moderator, Worship Team Leader, Worship Leader, Sound Board Technician, and even used a jackhammer to help tear up an old sidewalk. God is using this fantastic group of people to reach out in Christ's love to all.
I served as the President of the Mid-North Church Council in Indianapolis, Indiana, for three years. "The mission of the Mid-North Church Council is to foster greater cooperation and collective efforts in the common ministry of the member churches; and, upon consensus of the members, to advocate for public policy and social services which promote and maintain a peaceful, just, and viable neighborhood and community."
My Current Ministry
I am the minister at the Metamora Church of Christ in Metamora, Indiana. It is a rural community where many churches are serving the Lord. There are genuinely many beautiful people in the community. I had volunteered to occasionally fill their pulpit while they looked for a new minister. The first time I preached, they ask if I could come back the next week. They asked the next week and the week again after that. Eventually, after much prayer (both on their part and mine), they asked me if I would serve as their minister. They have been wonderful to serve and a tremendous blessing. I am incredibly grateful to be able to serve God and His people in Metamora.
Ministry Training at CLI
I could not afford to attend seminary and also did not have the resources to be a full-time student. I discovered the Christian Leaders Institute and was immediately captivated by the idea of being able to do courses online and at my own pace, all for free. CLI has a well thought out curriculum that encourages me to complete course work that I might not have otherwise. I find the courses that I initially had no interest in very useful and informative. I am better equipped to serve because of them. The free ministry training has helped lay a solid foundation for my ministry.
The coursework I have taken helps me as I prepare sermons, gives me better insight into people, a richer understanding of church history, and a better comprehension of theology. I look forward to learning more through the courses I have yet to take. They will enrich my ministry.
I completed my Bachelor of Divinity Degree on March 11, 2020. It is a dream come true.
Ordained Deacon Minister and Licensed Christian Wedding Officiant
I desired ordination into the Christian Ministry for some time. Conversations with the leadership at Metamora turned into an opportunity to be ordained there. To ensure that I had the "academic" qualifications for ordination, I began the Christian Leaders Ordination Class to find out.
The additional training on ordination and the comprehensive exams on Old Testament, New Testament, Church History, and Theology has given me the confirmation I was seeking. My ordination by the Metamora Church of Christ was on June 5, 2016. It followed my receiving the Deacon Minister Ordination with the Christian Leaders Alliance in the 2nd semester of 2016. Being an ordained and licensed minister permits me to serve better those that I have been called to serve as their Minister and Pastor.
Currently, I am in the process of taking the necessary steps to be a Licensed Christian Wedding Officiant to perform community weddings to extend the ministry of our congregation. Serving God in Indiana is where I am supposed to be. Pray for revival.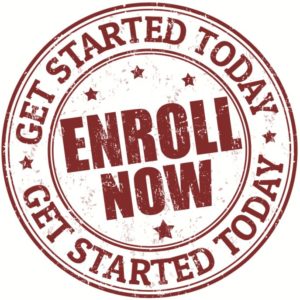 Learn more about ordination at the Christian Leaders Alliance. Interested in a low-cost degree? Check out the Christian Leaders College.
https://www.christianleadersalliance.org/wp-content/uploads/2020/08/Bob-McIntyre-Photo.jpg
1879
1411
Henry Reyenga
https://www.christianleadersalliance.org/wp-content/uploads/2023/10/CL_Alliance_Logo_white_RGB-300x106.png
Henry Reyenga
2020-09-02 14:04:12
2020-09-02 14:12:26
Ordained and Licensed Minister