Hello! My name is Martha Bradshaw, and I am honored to receive this ordination with Christian Leaders Alliance. I reside in Atlanta, GA. In 2012, I migrated to the US from the island of Dominica. I have three children, one boy and two girls, all of whom are now adults. I also have two adorable grandsons.
My Walk With God
My walk with God began at the age of 17 when I encountered a revival service at a Christian Union Church on the island of Dominica. After accepting the Lord as my Savior, I took a keen interest in studying the scriptures, praying, and fasting. I was determined to stay connected with God. I served in various ministry areas in the church as Sunday School Teacher, Youth Leader, and also headed the Sunday School Department.
Very early in my Christian life, I had the privilege of attending classes organized by the church and conducted by a missionary from the USA. There, I learned the fundamentals of how to prepare a sermon and other areas of Christian living. These classes were just the beginning. Even after they canceled the classes, I continued to study the Word of God. I also gained experience in church leadership. I knew then that there was a calling on my life to serve others. Over the years, as I continued to grow professionally and personally, I discovered who I am and want to venture into the area of coaching to help people find meaning and purpose in living their lives.
Education at CLI and Ordination with Christian Leaders Alliance
From 2001 to the present, I have been consistently involved in preaching and teaching the Word of God. However, it was not until recently that I felt strongly that I should obtain some formal Christian leadership training. It would help me in fulfilling my purpose in life. I have experienced some rough patches on my journey, but I have never lost sight of my passion for serving and impacting lives. At this point in my life, I believe that God has allowed me to walk through some deep valleys to position me for what is to come.
I see this formal education at the Christian Leaders Institute as a credible resource that allows me to gain more insight into the Word of God as I study, pray, and devote my life to helping others reach their full potential. Since beginning this training, I have become more engaged and active in ministry areas at my local church. New ministry opportunities have opened up during this time of the pandemic. I use advancements in technology to help reach others as we continue to build up the Kingdom of God.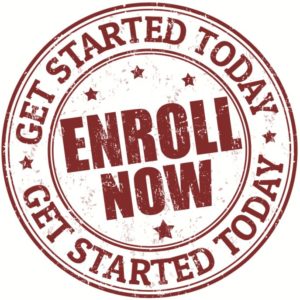 Learn more about ordination at the Christian Leaders Alliance. Interested in a low-cost degree? Check out the Christian Leaders College.
https://www.christianleadersalliance.org/wp-content/uploads/2020/10/ordination-with-Christian-Leaders-Alliance-1.jpg
787
569
Henry Reyenga
https://www.christianleadersalliance.org/wp-content/uploads/2022/09/Screen-Shot-2022-09-09-at-10.13.26-AM-300x129.png
Henry Reyenga
2020-10-22 14:32:46
2020-10-22 14:32:46
Ordination with Christian Leaders Alliance