My name is Samson Aluko, JP, FCA (a Chartered Accountant). I am from Ido-Ekiti in Ido-Osi local government area of Ekiti State in Nigeria. I currently live and work in Ajaokuta, Kogi State. The internationally recognized clergy ordination course at Christian Leaders Institute opened my eyes to many useful insights from the Word of God on how to thrive in my ministry calling.
As a part-time Pastor at this time, the training's impact is being reflected in the way I preach and evangelize. It has opened doors for more ministry assignments to extend the ministry frontier to another branch of our church in Ajaokuta. To me, this open door would not have been possible if not for the quality training I received from Christian Leaders Institute (CLI) (Learn more about Studying the Bible, Click Here).
My Ministry Journey Begins
My ministry journey dates back to when I was a small boy in elementary school here in Nigeria. Some of my colleagues and I became drummers in the church that my parents were attending then – Christ Apostolic Church. We were also members of the church choir then.
Our drumming activity for the church later blossomed into us being invited by other churches to come and beat drums for them. They wanted us for their church anniversaries and such events. We really enjoyed the fun at that time.
Prayer Warrior
One great takeaway for me in all these church activities was that it transformed me into a prayer warrior. So after I graduated from college and higher institutions, I always went to different mountains for prayer. Since I was used to praying, I always went to the mountains for any challenge I faced. To my great surprise, immediately after I came down from the mountain, God would provide me with a solution to the problem.
My wonderful wife, Mary Mojisola, told me, "My dear Samson if you analyze your life properly, you would know that it is God Almighty that has been helping you out in all your challenges and not any human being." This statement of hers, which is true, always made me hungrier to work for God. From my experience, my hope was always dashed by other people.
My Ministry Training Began
One day in April 2008, the founder of the church I attended then told me God said that I'm going to be useful for Him in His vineyard. Therefore, I should surrender myself fully for God's work. This encouragement led me to the church's Bible School at Ado-Ekiti. After graduation, the leaders ordained me first as an Assistant Pastor and later as a Pastor in July of 2015.
Finding CLI
In February 2020, while surfing the internet, I stumbled on the CLI website. There I found out that I could benefit from their free training. It would properly equip me for my ministry work. I'm most grateful to God and CLI for this wonderful opportunity.
I completed at CLI the Getting Started Class, Christian Leaders Connections, Christian Leaders Basics (Introduction to Christian Doctrine), and PeaceSmart Relationships. Later, I enrolled in this internationally recognized clergy course, Deacon Minister Ordination, which I'm about to complete. To God, be the glory!
This free ministry training and ordination have wonderfully equipped me for the future challenges I may face. Challenges will come in the course of my ministry work. As fully surrendered to God, I will go wherever He wants me to proclaim His Word – the good news of our Lord Jesus Christ.
I ask for the CLI Team's prayers so that I would not fall by the wayside in this ministry journey. I need God's grace to forge ahead in the work which my Father in heaven has placed on me. Just as the scripture says in Zechariah 4:6, "So he answered and said to me: This is the word of the LORD to Zerubbabel: Not by might nor by power, but by my spirit – says the LORD." Thank you.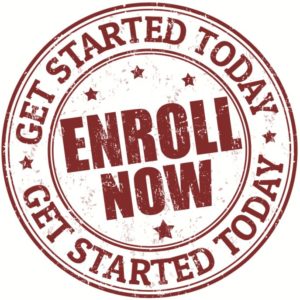 Learn more about ordination at the Christian Leaders Alliance. Interested in a low-cost degree? Check out the Christian Leaders College.
https://www.christianleadersalliance.org/wp-content/uploads/2020/11/2-2.jpg
86
82
Henry Reyenga
https://www.christianleadersalliance.org/wp-content/uploads/2023/10/CL_Alliance_Logo_white_RGB-300x106.png
Henry Reyenga
2020-11-13 15:27:50
2020-11-13 15:27:50
Internationally Recognized Clergy Ordination