My name is Pinfeng Qu, and I have a licensed minister calling from God. I am happily married, and we have a four-year-old little boy. I was raised by my grandma, who feared God. When I was little, I felt scared in the dark. She told me, "Keep in faith; Jesus is the light of the world." So every time I pray, "God, bless me" when I am afraid.
Free Professional Bible Training at CLI
I have been to the church since I was little. However, I never received training from a professional Christian leader. During the pandemic, the city has been locked down. By searching the internet, I found the Christian Leaders Institute (Learn more about Studying the Bible, Click Here). It is an amazing platform that provides professional bible training with certificates. At CLI, I can study anytime at no cost.
I started my first course without a doubt. In a couple of days, I achieved the CLI Entrance Award. When I was studying the second course, my cousin called me.  My cousin said, "I need you to be my marriage witness, but where can I find a Wedding Officiant?" At that moment, I realized that to become a licensed Christian Wedding Officiant is a calling from the Lord.
Marriage is one union in Jesus Christ. Being a licensed Christian Wedding Officiant with the Christian Leaders Alliance is a blessing. Then, I can share God's grace for new couples to get together in the Holy Spirit. Highly prepared to be my cousin's Wedding Officiant, it is my honor to lead the ceremony.
Licensed Minister Calling
In chapter 2, verses 20-21 of 2 Timothy, Paul wrote, "In a large house there are articles not only of gold and silver but also of wood and clay; some are for noble purposes and some for ignoble. If a man cleanses himself from the latter, he will be an instrument for noble purposes, made holy, useful to the Master and prepared to do any good work." CLI is a perfect organization that can train me as an instrument for noble purposes. Answering my licensed minister calling motivates and interests me. I do not know how far I can reach, but God is always before me!
As CLI trains me, I really want to devote my time to support others. Let the free ministry training reach around the world. Life is short so spread the gospel around each corner.
The pandemic is not over, so be faithful; only Jesus Christ can save us! In chapter 16, verse 33 of John, Jesus said, "I have told you these things, so that in me you may have peace. In this world, you will have trouble. But take heart! I have overcome the world." Please, start your ministry training journey, get away from video games and TV Series.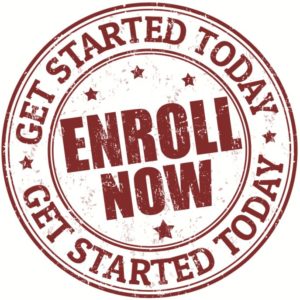 Learn more about ordination at the Christian Leaders Alliance. Interested in a low-cost degree? Check out the Christian Leaders College.
https://www.christianleadersalliance.org/wp-content/uploads/2020/12/Licensed-Minister-Calling-1.jpg
396
391
Henry Reyenga
https://www.christianleadersalliance.org/wp-content/uploads/2023/10/CL_Alliance_Logo_white_RGB-300x106.png
Henry Reyenga
2020-12-04 15:58:22
2020-12-04 15:59:06
Licensed Minister Calling from God