I grew up in Southern Ontario, Canada. I am excited to have this study and licensed credentialing opportunity at the Christian Leaders Alliance and the Christian Leaders Institute (Learn more about online Bible classes, Click Here). I knew of God at a young age. However, I didn't have a relationship with Jesus until I experienced the touch of the Holy Spirit at the age of 12. Like most Christians, my walk with Jesus has grown and developed over the years. It is still growing.
I have always felt a call on my life to help people by counseling them and pointing to Jesus.
In 1988, I married my husband, Rod. A year later, we moved to North Eastern Ontario, where we lived for 23 years. We have been together for 32 years. We have 4 beautiful children and 2 grandchildren so far.
My Ministry Service
I spent 6 years in my 20's as a Youth Care Worker until I had children of my own. At that time, I felt that they were my ministry.
I've always been involved in the church where ever we went. For 14 years, I was on a worship team singing or playing a flute or percussion. My husband and I were also youth leaders and sat on leadership teams in whatever church we attended.
In 2012, we made a God-led move to Alberta, Canada, where we currently reside.
Wanting Ministry Training and Credentials
At age 54, I run and own a coffee shop attached to a historic church at this point in my life. Our shop is a hub in our small community, and the shop in itself is a ministry. I am seeking to learn more about pastoring and want some credentials. Then, I can lead and train people who want a closer relationship with Jesus. That will impact our community, surrounding communities, province and country, and wherever God leads. I would also like to be able to officiate weddings in our church.
I would have never thought that I would be seeking credentials to perform weddings as a licensed minister. I've always preferred to be behind the scenes offering support and serving those in leadership however I could. Over the course of my life, I have had prophetic words telling me I was a leader. However, I didn't see myself as leading a service, just leading in whatever I was doing, like in my home with my children or work.
Study and Licensed Credentialing Opportunity with CLI and CLA
Fast forward to now. I really felt the Lord prompting me to get some credentials to be a "valid" leader in my community. One doesn't need a piece of paper for this in God's eyes, as He is the one to put a call on your life. However, it is important in our society in the eyes of the law and the people to have official credentials to perform wedding services, etc., and rightly so.
In my search to find help obtaining this goal, I came across the Christian Leaders Institute with their licensed credentialing opportunity. I was so excited as I did not have a way to take time off work to pursue this next chapter in my life. CLI has given me a way to do what I feel God is calling me to. Being able to partake in this study program is a blessing! I thank God for allowing me this credentialing opportunity with the Christian Leaders Alliance as well.
I look forward to learning more!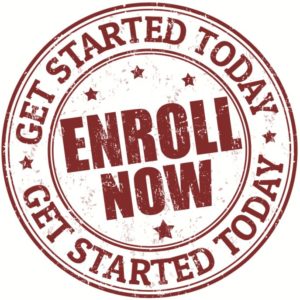 Learn more about ordination at the Christian Leaders Alliance. Interested in a low-cost degree? Check out the Christian Leaders College.
https://www.christianleadersalliance.org/wp-content/uploads/2021/01/me-and-Steph.jpg
533
286
Henry Reyenga
https://www.christianleadersalliance.org/wp-content/uploads/2023/10/CL_Alliance_Logo_white_RGB-300x106.png
Henry Reyenga
2021-01-27 15:42:54
2021-01-28 15:29:47
Licensed Credentialing Opportunity