My name is Olumide Osisanya, and I have been studying at the Christian Leaders Institute (Learn more about online Bible classes, Click Here). Now, I am becoming a licensed Chaplain Minister with the Christian Leaders Alliance.
I grew up in a Christian home. However, while I was on campus as a teenager, I encountered God's reality in a strange and life-transforming way. That was the first real encounter of God's grace, quite different from previous encounters. Previously, I prayed to receive God's forgiveness, but I had returned to my past life. But this other campus experience was different. What it meant to receive God's forgiveness came with clear conviction. It was such a life-changing experience. The impact has continued to transform me, with no sign of waning.
I have had the privilege of teaching and training different campus ministries on Christian Education and Discipleship. Sometimes, I consider myself a youth minister. I love to interact with the youth in my community, perhaps because I also met the grace of God as a youth. Over the years, I have been involved in several ministries' work and training, including leading a Christian group in the community and restarting up a campus ministry. I presently serve as a Minister at a local church in Lagos, founded in 1998, called Living Spring Community Church.
Finding CLI To Know More About God
The desire and the search for greater awareness of the knowledge of God and the willingness to experience a different culture birthed in me a search for a new experience. This desire brought me in contact with Christian Leaders Institute as I searched the internet for a place to receive some training as a serving minister. I cherished the idea of learning from other men in the faith, yet I found the idea of going to a Seminary or a Bible College strange and unfounded. I believed all I needed was a dutiful, private study of the scriptures. To me, seminary education was purely an academic exercise that would not yield any spiritual development. At least, that was my sincere view of it at that time. And secondly, seminary education can be quite expensive and often beyond the reach of many.
However, I was wrong! I could not have been farther from the truth. Now I know better. While a faithful study of the Bible is essential to my leadership walk and Seminary education is indeed expensive, I was wrong about the quality of enlightenment available through it. Now, I am well informed about the value of such training, but I have also experienced it at Christian Leaders Institute and Christian Leaders College. I have been involved in the active teaching of the gospel for over 20 years. Yet, I must say that I learned so much during the last 7 years that I joined Christian Leaders Institute. I experienced great teachings and godly teachers, too numerous to count. I do not doubt that anyone with a genuine desire to experience God will find it at CLI.
My Continued Education at CLI
In the beginning, I planned to learn a few things about leadership and to sign off from CLI. However, the experience and the professors at CLI have ensured a change in my plan for good. Over time I have come to appreciate the wealth of knowledge gracefully disseminated through this platform. It has been a life-transforming encounter from the moment my journey with CLI began in January of 2014. I encouraged many of those around me to share in this opportunity for Christian growth. Recommending CLI to those around me is never a burden but a joy.
Going through the different courses had been more than just an academic exercise. They have greatly influenced my personality and improved my appreciation of God. I have seen the benefits of Seminary education. Without a doubt, there is a lot more to learn. This training inspired in me a greater appreciation of our God's glory and the need to serve his people with humility. I am a better leader, teaching with compassion, counseling with empathy, and leading with authority motivated by love. I look forward to more years of ministering with love to the brethren in full submission to God.
Becoming a Licensed Chaplain Minister and Ordination with CLA
What a blessing the opportunity to be a licensed Chaplain Minister and ordained with the Christian Leaders Alliance is! It is an opportunity not just for service but to serve with the right knowledge.
A big thank you to all staff members of the Christian Leaders Institute, to Provost David Feddes and President Henry Reyenga! You are well appreciated. Thank you to all who have, in one way or another, ensured that the Christian Leaders Institute remains a platform for free quality education! Grace to you all!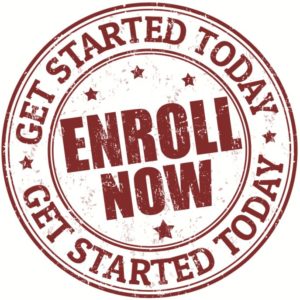 Learn more about ordination at the Christian Leaders Alliance. Interested in a low-cost degree? Check out the Christian Leaders College.
https://www.christianleadersalliance.org/wp-content/uploads/2021/01/olumide-osisanya2.jpeg
461
355
Henry Reyenga
https://www.christianleadersalliance.org/wp-content/uploads/2023/10/CL_Alliance_Logo_white_RGB-300x106.png
Henry Reyenga
2021-01-28 16:06:46
2021-02-03 15:48:55
Licensed Chaplain Minister