In the Beginning
My name is Elias Ocasio, and I am excited to get licensed as a Ministry Chaplain with the Christian Leaders Alliance. I am also thankful for the formal ministry training with the Christian Leaders Institute (Learn more about online Bible classes, Click Here).
I live in the United States. Born in Brooklyn, NY, I moved to Puerto Rico when I was three, and left when I was eight years old. We landed in New Jersey, where I currently reside. I have two brothers and one sister. We grew up poor, lived in the ghetto, and wore hand-me-downs. God has always been real to me. As children, we always went to church, something that we can thank our mother for. However, at the age of eighteen, like many young people, I stopped attending. I joined the Army National Guards. I also went to night school, learned computer programming, and started a corporate rat race career. It was thirty years later when God decided it was time for me to come back.
God Disrupts My Life
From night-to-day, things started changing in my life. Relationships, my job, and circumstances that were very familiar all suddenly seemed out of my reach. Within weeks, so much changed so fast that I knew it had to be God. In no time, not only was I back in church, but I was volunteering and getting involved in as much as I could.
The Journey
That journey began in 2012, and since then, so much has happened. In 2017, after Hurricane Maria, I felt God's calling to start a disaster recovery ministry in response to the devastation in Puerto Rico. It eventually expanded to local missions in New Jersey with a focus on serving the poor.
When churches started closing after the pandemic hit in 2020, a pastor friend and I decided to start conducting home church. Currently, we lead three groups, one in Spanish and two in English. Our vision was to go back to the model of the early church with a focus on outreach. Because My Neighbor Ministries (this is the name of the non-profit) had already been established, offering a place to serve to those in our groups seemed to be a natural fit, a door that God had already opened.
A Decision for Formal Training
There are several reasons why I wanted to find formal ministry training. One of them was to make sure that I continue to serve the hurting in the best way possible. Getting instruction from those that have gathered knowledge through years of practice, trial-and-error, and have put it down on paper to learn from, seemed logical in my pursuit.
Christian Leaders Institute offers what I was looking for: formal training at my own pace and schedule. And given the pandemic and its effects, it needed to be at a price I could afford. It was more than a pleasant surprise to find that CLI fulfilled all three categories, particularly in the affordability department. Not just because it is free for me but because it shows their true commitment to training up soldiers for the kingdom and doing God's work!
Why a Licensed Ministry Chaplain?
Because our ministry focuses on those living in poverty or in the aftermath of a disaster, it seems logical that I am trained in the role of Chaplaincy to serve better those that God puts in my path. Getting licensed as a Ministry Chaplain with the Christian Leaders Alliance is a great next step. Christian Leaders Institute provides that training, and I could not be more grateful to them and God for this opportunity.
Only God knows the future, but it feels like the beginning of something greater.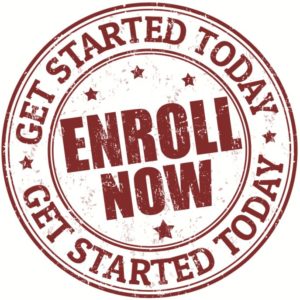 Learn more about ordination at the Christian Leaders Alliance. Interested in a low-cost college degree? Check out the Christian Leaders College.
https://www.christianleadersalliance.org/wp-content/uploads/2021/02/Ministry-Chaplain-1.jpg
983
838
Henry Reyenga
https://www.christianleadersalliance.org/wp-content/uploads/2022/09/Screen-Shot-2022-09-09-at-10.13.26-AM-300x129.png
Henry Reyenga
2021-02-20 14:05:12
2021-02-20 14:05:12
Ministry Chaplain License