I'm Elijah Jackson. I am excited to get credentials and credibility at the Christian Leaders Institute and with the Christian Leaders Alliance (Learn more about online Bible classes, Click Here). To say I've had a troubled past would be as much of an understatement as to say Jesus was a good dude. While I've been the victim of a lot, I also victimized a lot. A lot of my trouble happened to me, but I wasn't a good dude. That's also an understatement. God has told me before, "I never wanted all of that for you, but we can use it."
I knew God was real as far back as I can remember. In the fourth grade, I submitted myself to Jesus. I was a smart kid. I felt God in that church. However, I was still too young to really understand. At that time, my mother's fiancee was severely abusing me at home. My mom was aware, but he paid the bills. So, it went on for several years as I developed into a teenager.
My father was in prison from before I was born until I was 13. Shortly before he was released, my mother finally left her fiancee. My father was a good man and was eager to be the father I had always needed. By this time, though, I was already drowning my spirit in drugs, sex, and violence. I was gang banging, selling drugs, robbing, etc. I was "too grown" for a dad.
My Addictions
You could say I was addicted to that life, but what got me was the cough medicine. It seemed like such an innocent thing. Snag a big bottle of DM cough syrup from the dollar store, chug it, and boom, you're wasted for a few hours. Then I realized I'd been wasted for a few days. I laughed and kept going. Those few days turned into a few months. I was wild in and out, laughing my way to hell.
It all boiled over eventually, as it always does. I broke into a million pieces as I went through withdrawals in a holding cell. The enemy really thought he got me then. Over the next year or more, I was rehabilitated, treated for substance abuse, and heavily medicated for my new mental condition.
Continued Struggles
I rejoined society at my dad's house, where he lived with his wife. He was there for me in all the ways I had never known. He was eager to teach me to be a good man. However, I was struggling to cope with who I had become. I engaged in a relationship with my stepmother for a few years, going into adulthood. As you can imagine, it drove a wedge between my dad and me.
I attended college for a year. However, I was happier to find a laid-back job that paid enough to finance my changing but ongoing toxicity. I never fell back into my addiction, but I was not doing much better. Through copious amounts of drugs, adultery, and a few toxic relationships, I found myself in the darkest place I had ever been. I tried to end it there. It wasn't sad or angry. I was ok with it, but God didn't give up on me that night.
My Journey Continued
My dad, who I had tentatively reconnected with over the years, once again opened his door to me. He gave me a home. Most importantly, he showed me that he cared. He showed me that I am loved unconditionally. He didn't coddle me. I had to get a job and pitch in, of course. The rest of the paycheck, though, was for the bar, weed, and women. Eventually, I bailed on him and dove headlong back into selling drugs and robbing.
My view of the world was so convoluted that I purposefully got a girl pregnant with no intention of remaining by her side. Over time, God was pressing my conscience about the lifestyle I was leading. I didn't realize that He was preparing me for the shock a child would bring to my system. After the first ultrasound, when I heard the heartbeat, I knew things had to change. I knew I had to change, but how?
God Stepped In
As my situation grew more chaotic and unhinged, God sent me the best friend anybody could hope for. She led me to God. So, I led her to my demons. I did her wrong in every single way, but she stood by me, pushing me to submit to the Lord, my Savior, Jesus.
One can only feel Him swelling in the atmosphere so many times before one needs more. I wanted to feel on the inside what I felt outside. I started to learn about God and spend time in the Bible. Eventually, inevitably, the Blood of Jesus cleansed me. The Holy Spirit came and swelled throughout my entire being. I wept. I was so unfamiliar with the love that consumed me that night as I was reborn, restored, made new, and made whole. God healed my affliction, broke my addiction, and birthed a new creation in Christ.
Growing in God: Credentials and Credibility
I wish I could say it's been easy since then. God and I have been working on me ever since, and we've made nothing but progress. The devil keeps coming, but I'm a Christian. Christians walk on serpents and scorpions.
Currently, I live in Hopkinsville, Kentucky, with my beautiful family. I'm excited to use the knowledge I've gained through my training with the Christian Leaders Institute to pursue my ministry goals. I know that the credentials and credibility I gain in being ordained through the Christian Leaders Alliance will be instrumental in my ministry's success. God has used me to organize community events. I can see more events in the works. The credentials and credibility I am earning through the Christian Leaders Alliance will open many doors and opportunities for these events.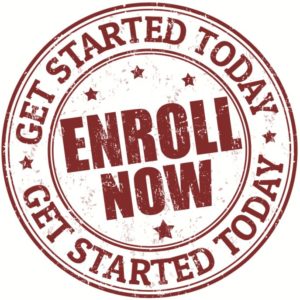 Learn more about ordination at the Christian Leaders Alliance. Interested in a low-cost college degree? Check out the Christian Leaders College.
https://www.christianleadersalliance.org/wp-content/uploads/2021/02/ED183594-AAB8-4547-A8D7-B0952B173339.jpeg
960
768
Henry Reyenga
https://www.christianleadersalliance.org/wp-content/uploads/2022/09/Screen-Shot-2022-09-09-at-10.13.26-AM-300x129.png
Henry Reyenga
2021-02-23 15:58:52
2021-02-23 15:58:52
Credentials and Credibility: CLI is the KEY