My name is Jennifer Mitchell, and I am pleased to be a trained, licensed wedding officiant. I answered my calling to ministry three years ago after the Lord called me three years prior. At first, I ignored my calling. I thought there was no way the Lord could be calling me as I was imperfect. I was not like any of the people I went to church with and was more of a loner than a socialite. However, the Lord equips those He calls. Initially, I did not understand that phrase, but I certainly understand it now six years later.
I am an Ordained Deacon Minister with the Christian Leaders Alliance after finding free training at Christian Leaders Institute (Learn more about online Bible classes, Click Here). I had already put myself in debt and had a career path. However, the Lord had other plans. The Lord started to lead me down a learning path, growing and experience through relationships with Him and other Christians. When I shared that I thought the Lord was calling me to serve in ministry, I was shocked by the number of people who agreed.
Health Challenge
I had a hard path soon after when I was diagnosed with multiple sclerosis. This ministry path was what kept me going. It is amazing how the Lord has a way of being way ahead. He provides what I need even before I know I need it. This ministry training will help me learn the different parts of ministry to serve in any capacity the Lord calls me for.
Trained, Licensed Wedding Officiant
Pursuing a license to be a wedding officiant ensures that I am prepared when or if the Lord brings a couple to me. Then I can help them learn what a biblical marriage is from a reputable source. This wedding officiant training has given me that resource. Now, I am prepared to do a wedding in May for a family member who really wanted me to marry them. I did not feel qualified until after this course as a trained, licensed wedding officiant. I am grateful to have this course from a trusted place dedicated to helping people succeed in God's calling.
For the last three years, I have been studying at the Christian Leaders Institute and am pursuing more training in various ministry areas. Building a house church is one my husband and I are working on in my family. I have shared this training opportunity with others who are looking to serve and train to better fulfill God's calling in their life. I'm am very grateful for CLI and CLA.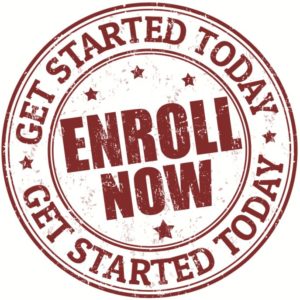 Learn more about ordination at the Christian Leaders Alliance. Interested in a low-cost college degree? Check out the Christian Leaders College.
https://www.christianleadersalliance.org/wp-content/uploads/2021/02/26239788_10213588771945433_1355339072603196838_n.jpg
960
960
Henry Reyenga
https://www.christianleadersalliance.org/wp-content/uploads/2023/10/CL_Alliance_Logo_white_RGB-300x106.png
Henry Reyenga
2021-02-24 14:08:38
2021-02-24 14:08:38
Trained Licensed Wedding Officiant