Jac Ferreira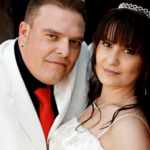 Ministry Dream
To Raise up Revival Leaders!
Ministry Journey
Jac Ferreira from the beautiful country of South Africa. He is married and has four children, one girl, and three boys.  Jac enrolled in CLI in 2014 has completed 100 credit hours and now is ordained as an officiant minister.
Read Jac's Testimony in his own words:
I got to know the Lord better at the age of 13 and I also wanted to become a pastor and to work for the Lord when I finished school, and when asked to do an assignment for the job you are interested in, in my high school the next year, Reverent Brandt helped me to put all together.. Unfortunately, I did like Lot and did not respond immediately and follow a different way.
I got married but making money and the world kept me from one of my greatest passions which is family. although we kind of followed the Lord, I was still busy with worldly things more than I was supposed to. Things were falling apart, and nothing seemed to work. We lost everything and The Holy Spirit made it clear to me, that i"m not following my calling, and that I was not listening to the Lord. and that He had a different plan for me. 
I spend 4 years of falling around trying to get the Institute God wanted. Today I am a satisfied student of CLI and enjoy my studies so much. My wife is in full-time ministry with me and its the most awesome feeling in the world to work for the Lord, and having the most honest and caring boss! Since we started to rely on Him, we never worked for any salary of a human being, and by the Grace of our Lord, He had been looking after us an providing as promised! 
Send Message to listing owner