My name is Andres Morantes, proudly Colombian, ordained servant of God, born in the city of Cali. I live in the city of Bogotá. I am 43 years old and have been happily married a little over 16 years ago. We have two children, one 14 years old and the other 9. Our home is built and formed according to the will of God. We try every day to follow and model the steps of our Lord Jesus. We all attend The Place of His Presence Church under Pastor Andrés Corson. My wife and I ​​also have the privilege of serving in the church.
Although I received the Lord Jesus before I married, I confess that my faith faltered at some point. However, more than three years ago, I grew in my need to serve the Lord and be used by Him. God's plans will be mine. That is why I am at the Christian Leaders Institute.
Ordination with the Christian Leaders Alliance
I am eager to be an ordained servant of God. During the time that I advance in the deacon minister ordination as well as other courses, we are going through the world health crisis of Covid-19. It had quite an impact on my family and our economy. For me, it has been beneficial to appropriate more and more of the truth of the word and try to live according to it. It has not been an easy time. Many times, I feel that my strength is running out, and I fall into discouragement. However, in those moments, God gives me texts like Romans 5: 3-4: "Not only so, but we also glory in our sufferings, because we know that suffering produces perseverance; perseverance, character; and character, hope."
Growth in My Studies at CLI
Since I started my studies at CLI, I have been very anxious to serve the Lord my God in his Church, especially in a para-ecclesiastical ministry. Somehow, these classes have provided me with much more knowledge from the content. I am also highly motivated to encourage others to become more aware of studying the Word, searching the Scriptures, and finding the truths about God and the true meaning of our relationship with Him. From a previous class, "Developing House Churches," my wife and I ​​started an online Bible Study with others. In response to the current challenges of confinement, we share the Word with people from Colombia, Argentina, and Uruguay.
All CLI classes have led me to update and rekindle what I previously learned in the scriptures. Also, they led me to confirm my calling and leadership with the Bible. Although my favorite books in the Bible include Proverbs and Ecclesiastes, due to the wisdom that each text denotes, I love the teachings revealed in the New Testament.
First of all, I am passionate about the teachings of Jesus, through his acts of love, self-denial, and forgiveness, so beautifully narrated in the Gospels. Secondly, every time I read any of the texts written by Paul, I feel confronted and challenged. I am to be a leader who, affected by my past, takes his vocation and purpose, with commitment and coherence. Furthermore, I am to exercise the will of God in my life and share my testimony with others. I hope that in my life, Paul's wish and request for the Corinthian church be fulfilled: "Follow my example, as I follow the example of Christ." (1 Corinthians 11: 1).
Lord, Use Me
I ask God every day to allow me to be his instrument and use my talents and gifts. As an ordained servant of God, I want to share His Word and Truth with those "poor in spirit" who need to be healed by Him. Lord, use me! I want to glorify you, Jesus, as our Lord and Savior!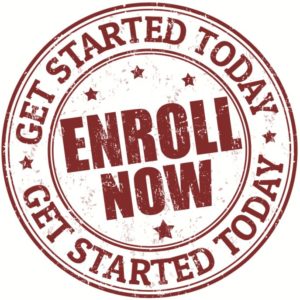 Learn more about ordination at the Christian Leaders Alliance. Interested in a low-cost degree? Check out the Christian Leaders College.
https://www.christianleadersalliance.org/wp-content/uploads/2020/07/Ordained-Servant-of-God-2.jpg
1030
1030
Henry Reyenga
https://www.christianleadersalliance.org/wp-content/uploads/2022/09/Screen-Shot-2022-09-09-at-10.13.26-AM-300x129.png
Henry Reyenga
2020-07-22 15:44:59
2020-07-22 15:44:59
Ordained Servant of God in Colombia