Jeff Waldmann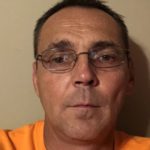 Ministry Dream
To raise up revival leaders!
Ministry Journey
Jeff Waldmann grew up with his grandmother taking him to church. She was a huge factor in Jeff coming to know Jesus. Eventually, Jeff began to see spiritually what His grandmother was seeing. Then, Jeff began to get more involved in the church. after high school, Jeff began to fall away from the church and began to be a part of the world. After much exhaustion, Jeff surrounded his life to the Lord. Jeff heard God's call to preach. God began to speak to him directly through sermons and through other people. Jeff then rededicated his life to the Lord and began to get re-involved with his church.
Jeff began Christian Leaders Institute in 2017. He has completed over 28 credit hours and has an outstanding GPA. Through CLI Jeff has been able to connect with people in a way he never thought was possible. Through CLI Jeff began to minister and help others spiritually.
Send Message to listing owner