Scott Shorey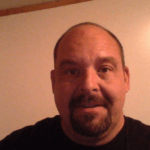 Ministry Dream
To lead and mentor others to Christ through His Holy Word and godly music.
Ministry Journey
Scott Shorey has a long history with God. He was taught about Him when he was six or seven years old. As he got older he drifted away from God. When Scott got married his wife had a strong belief in Christ and eventually brought Scott back to Him. Scott now is a worship music leader at his church and fills in with the services from time to time.
He likes to increase his knowledge in the Word of God. Music is his connection to how he understands a lot of Gods word along with his pastors teachings.
CLI training has benefited him greatly and helps him understand the word of God even better!
He is an Ordained Minister with Christian Leaders Institute!
Send Message to listing owner