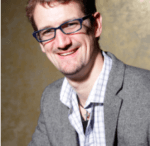 Ministry Dream
Reach the German people with the Love of Christ. Bring Revival to Germany
Ministry Journey
Andreas Thissen, or "Andy" lives in Schwalmtal, Germany. He was born in 1982. He attended church in his younger life and the became distant from God for many years. Several years again one of his friends in Florida witnessed to him and he experienced renewal and was baptized in a Florida, USA church. He was not only saved but he was called into ministry.
He is paramedic and teacher for Emergency Medical Services in Germany. He started studying at Christian Leaders Institute in 2015. He has completed his bachelor degree in Divinity and he is ordained in the Christian Leaders Alliance. He is also colaborating on getting some ministry training classes in the German language.
He is open and willing to mentor others and help them get ordained in the Christian Leaders Alliance.
Ministry Dream
To spread revival to Europe
Ministry Journey
Bernd Armbruster is married to Ryoko from Japan since 2006, They have three amazing children: Anna, Noah, and Abigail.
Bernd grew up thinking Christianity was outdated and he decided to turn his back on the Church. He also disliked Christians.
After graduating from University in 2004, He went to China for what he thought would be an extended holiday. Little did he know that God was waiting for him there. In Shanghai, He met people who were madly in love with Jesus. They attended Shanghai Community Fellowship (SCF). They made Jesus so attractive to him that he became a Christian and ended up staying in Shanghai for 12 years. This is were he met his wife.
Bernd served the Lord at Shanghai Community Fellowship for five years. They saw the dynamic work of God! Bernd knew, however, that that time at this church was preparation for a long-term calling.
God called them to Germany, to start and pastor a new church. (Aletheia International Church Munich (AIC), www.aicmunich.org).
Bernd began Christian Leaders Institute in 2015. He was ordained with the Christian Leaders Alliance in 2017.
He will willing and ready to mentor Christian Leaders Institute students or graduates and help them get ordained for ministry in Germany or Europe.