Women's Ministers
Address:
Bluffs Edge Place NW
Albuquerque,
87120
Ministry Dream:
To minister to those experiencing lost in chaplaincy! Also, to mentor and encourage other Christian Leaders.
Ministry Journey:
Kelly Boland was adopted into a family that didn't go to church except on holidays and told her she was free to believe whatever it is that she wanted and she was always interested in religion and spirituality. When she moved, she met a neighbor who became her best friend and her family would invite Kelly to church every Sunday. Kelly was so excited to go and join her, however, when she would go to church with her and her family she would get grounded upon returning home. Unfortunately, her family moved a couple years later and there was no way for her to continue to attend this particular church. She went to many different churches teaching many different things and was baptized into 6 different religions. She absolutely love reading the word and immersing herself into the churches activities.
She has had all four grandparents pass away, as well as friends, neighbors, and a boyfriend long ago. She remember when my grandfather was going to and from chemotherapy and he was was sick all the time. She would sit with him and tell him she loved him. She was 16 at the time, and she was told a lot to go outside or leave the room. She wanted to console him and her Grandma too! She remember sitting with him and hearing him talk about what heaven would be like and how he was ready to see his mom and dad again and how she shouldn't be afraid for him or worry because he would be with Jesus. A passion has been ignited within Kelly, since that day, to bring word of God's love to those who are sick or dying through Chaplaincy or being a Funeral Minister and to give hope to their families that they will see their loved ones again and how to have a relationship with Jesus Christ, who makes it possible.
Kelly was ordained as a Women's Minister in 2018 with the Christian Leaders Alliance!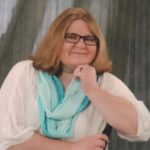 Address:
Hamilton, Ohio,
United States
45011
Ministry Dream:
To pray, encourage and mentor fellow Christian leaders in Ohio.
Ministry Journey:
My name is Miranda and I live in Hamilton, Ohio USA (just north of Cincinnati). I serve at Whitewater Crossing Christian Church as an small group assistant to 6th grade girls the 2nd and 4th Sundays of the month. I also attend/serve at Miamitown Church of Christ. I teach a small class of Junior High students at MCC.
Coming to Christ
At a young age, I went to live with my grandparents in Florida. My grandparents were the first ones to take me to church and played such a vital role in getting me started with my faith. I have loved Jesus ever since. I do not have the kind of testimony that so many others have regarding coming to know Jesus. I can barely remember a time not knowing Jesus since I was so young when my grandparents first took me to church. However, my testimony is a testimony of how my faith got me through some of the darkest days of my life. My teen years were rough. I was depressed, had low self-esteem, and endured various forms of abuse. God saw me through those days and He watched over me. I do not know how my life would have gone had I not held onto my faith and trusted God would see me through.
At this time in my ministry journey, I volunteer in the Student Ministry at two churches. I also lead a community Bible Book Club once a month. I hope to teach an adult Bible class before long. I would love to teach a weekly Christian Studies class.
I was able to get my ordination service on Feb 6th, 2018. I met with the pastor and the elders of one of my churches and we discussed what the ordination from CLI means for me as far as a ministry. They agreed to hold a small service for me right before their elder and staff meeting. There wasn't much to the service. It was as simple as a service can be. The pastor and three elders went over a litany with me and we had a prayer then the laying on hands.
I feel as though the Deacon Minister Ordination will assist me in my ministry because it adds credibility to my training. I think of it as verification. I have been "verified". The ordination verifies that not only have I had quality ministry training, but I also have three witnesses that can "verify" that my walk with God is well enough to go into ministry. I say "well enough" because we are never perfected in our walk and are always on a path of drawing closer to God.
I also completed the Women's Minister Ordination and am now working toward earning the Diploma of Divinity at CLI.