Read about the Details of the Ordination Process
The licensing or ordination process of the Christian Leaders Institute is designed to increase your competence, confidence, and credibility in your ministry.
The ordination process of Christan Leaders Alliance has the potential to be life-changing for you and will launch your ministry impact!  You will take relevant classes by top-notch professors that will prepare you for ministry. Your competence will expand. With this training, you will become more effective in your ministry. Your confidence will grow.
As you become more effective in your ministry those to whom you minister will recognize your role in their life. Your credibility will be established.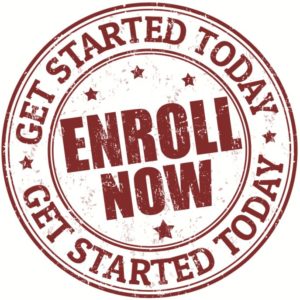 Ordination Process:
Step 1 – Recognize Your Calling to Ordained Ministry
Ordained Christian leaders recognize a sense of God's call in their lives to lead. So although others may call you a doctor, a homemaker, a businessman, a truck driver, a politician, a salesman, or a teacher, you also see yourself as a servant clergy member.
Step 2 – Train at Christian Leaders Institute for Your Calling to Ordained Ministry
If you sense the calling to the ministry as a Christian leader, get basic free ministry training at Christian Leaders Institute. This training is your second step toward ordination.  Christian Leaders Institute provides this training free of charge, made possible by the generosity of Vision Partners. 
First, you will take a free admission class. After you complete this class, you will enroll in the Christian Leaders Connection (Connections) course (3 Credits). Then, you will need to take the Christian Basics Class (3 Credits). Plus you will complete two clergy skills classes.
Christian Leaders Connection(s) (3 Credits)

This ministry training class connects you to a deeper walk with God, your ministry dream, and a mentor.

Christian Basics (3 Credits)

This ministry training class goes over the timeless Christian doctrines that are found in the Bible. This class taught by Dr. David Feddes utilizes the materials of Dr. Ed Roels. If you are highly knowledgeable in Christian teachings, there is a comprehensive test you can take to get the three credits immediately.

Christian Wedding Officiant Skills (1 Credit)

This Wedding Officiant Skills course give you the essential training to conduct a wedding.

Officiant Ministry Skills (2 Credits)

You will lead thee officiant Skills that train you to do the following:

Baptisms and Dedications
Funerals
The Lord's Supper
Professions of Faith
Confessions of Sin
Forgiveness Prayers and Ceremonies
Anointing Ceremonies
Care Facilities Visits
Spiritual Warfare
Master of Ceremony
After you complete those classes, you receive have the prerequisites enroll in the Deacon Minister Ordination Course.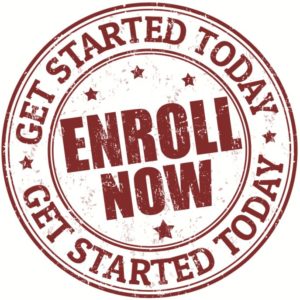 Step 3 – Join the Christian Leaders Alliance by taking the Deacon Minister Class (1 Credit)
You now have the opportunity to enroll in the Deacon Minister Ordination class. This ordination class is a Christian Leaders Alliance program at Christian Leaders Institute. This Deacon Minister Ordination class will do the following:
Give you more specific instructions about the Biblical office of an ordained deacon minister.
Discuss the inclusion of women as deacon ministers in the early church. See CLA position on Women in Ministry
Give you the opportunity to gather three recommendations from your community of faith. These recommendations give evidence that people acknowledge the calling on your life, your sincere walk with God, and your readiness to serve as an ordained leader. Licensed Clergy with the Christian Leaders alliance gather between one and two recommendations.
Step 4 – Get Ordained as a Deacon Minister. 
After you complete this calling assessment, ministry training, Christian leader's recognition journey, you will be posted on the Christian Leaders Alliance directory.  as ordained.
You are welcome to order a recognition package with official documents. There are three packages available: Clergy Essential, Clergy Plus, and Clergy Premium. You may also order individuals recognition items. Remember these recognition packages are not required for you to be posted in the Christian Leaders Alliance directory as ordained.
We recommend that you participate in an ordination ceremony at your local ministry or church and/or through scheduling ordination with a Christian Leaders Alliance licensed or ordained minister.
Step 5 – Get Commissioned into Ordained Minister Roles
After your ordination as a Deacon Minister, do you want to go further in your training?  Maybe there is a specific area of ministry to which you are called.
Christian Leaders Alliance partners with Christian Leaders Institute to provide ministry classes so that you can continuing training for specialized ministry roles.
You are welcome to take specialized Minister Role Classes. However, there is no need for you to be ordained again. You already are ordained. Now you will be considered an ordained minister in a specific area. You will be able to order updated official credentials if you want them.
Christian Leaders Alliance Ordained Minister roles: 
Many people are purchasing ordination paperwork online without a rigorous process to validate their calling. Read Online Ordination Scams.