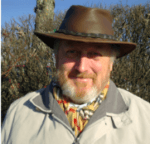 Ministry Journey
Warren Douglas Aus was raised in a strict church-going family and was baptized at 11 years of age though not really knowing why. Then at 19, he felt the call to be a minister, but the world called me louder and he went away from God.
Many years later Warren came back to God and gave him a mentor who trained him to preach the Word. He is married to a supporting wife. Warren has have preached in his home country, Australia. He has also preached in the Philippines and India.
Warren began his studies at Christian Leaders Insitute in 2015. He holds many advance diplomas. He is ordained as a commission minister in the Christian Leaders Alliance. Warren is willing to mentor Christian Leaders Institute students and graduates. He will also help in the ordaining process.
Send Message to listing owner