Donna Butler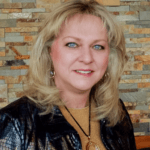 Ministry Dream
Rasing up Revival Leaders!
Ministry Journey
Donna Butler lives in Nashville Tennessee. She grew up in a military family with a solid Christian foundation. Donna accepted Jesus as her Lord and Savior at the age of 12. Although she did never took her faith seriously until later in her life.
Donna's ordination story begins with a renewed commitment to her walk with God around 2014. Donna desired to be a more effective servant in the Kingdom of God.  It was around this time that her faith grew significantly.  She developed a deeper passion for others as well as the church. Through scripture and prayer, the Holy Spirit graciously guided her heart to a closer relationship with God. He began to plant the seeds of ministry in their heart. Donna's faith and commitment to serve God in leadership role continued to grow even deeper.
Donna felt the call to ministry around 2016 and began her online search for ministry training. She didn't have the financial resources for formal education and prayed that God would open doors of opportunity to train her, use her and equip her for service.  He led Donna to Christian Leaders Institute in 2016. She has been a student at CLI for about a year and a half and has 17 credit hours.
Donna plans to pursue the associate's and bachelor's degrees in Divinity.  Ordination is a significant cornerstone for Donna; it lays the foundation for becoming a revival leader. While Donna does not perceive a clear ministry direction currently, she believes this is a season of learning and growing and Christian Leaders Institute is instrumental in equipping her for service.
Send Message to listing owner