Kitala Fabrice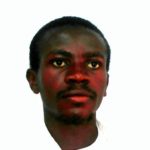 Ministry Dream
To minister to people in his area as well as mentor other Christian leaders!
Ministry Journey
Kitala Fabrice is married to Nanga Mulasi Bugeru she is a beautiful and humble wife that he loves so much. They have two blessed children.
He was baptized on 21 May,2011 in the Democratic Republic of Congo .After that he started preaching with other youth in his church, He is visiting hospitals and preaching during the dawn in the communities at around 5:oo am. He joined also the choir. He did all these services without any training which means that He was using the little resources he had. Since he joined CLI, he felt something different in him concerning his career in the ministry. He got a lot of knowledge and skills from CLI. He was having a lot of confusion about women ministry, baptism, and the Lord Supper. From now, he will be able to train and preach without any problems the above-mentioned topics and other things that he has a Christian from CLI now knows.
He is ordained as a Deacon Minister with the Christian Leaders Alliance.
Send Message to listing owner