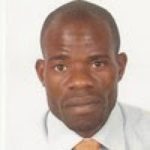 Ministry Dream
To raise up revival leaders!
Ministry Journey
Lazurus enrolled at CLI in 2016 and since then has completed 176 credit hours and is ordained as a commissioned minister.
Lazarus testimony in his own words:
My name is Lazarus Banda and I live in Lusaka, Zambia and I have a mentor call upon my life. God has blessed me with a loving wife Ketty, and we have four children together.
I am called to mentorship ministry. I thank God for the team the  Holy Spirit used to identify me as a mentor for Zambia.
Studying at CLI opened my eyes to a personal vision and that which Jesus Christ has called me for. Also, enrolling at Christian Leaders Institute, I held a Diploma in Biblical Studies from Emmaus Bible Centers of Zambia.
I joined Dunamis Christian Centre serving in different position and portfolios of leadership.  Then I was ordained as a Pentecostal Pastor. At this time, I was preaching door to door evangelism and organizing overnight prayer meetings.
Christian Leaders Institute training has helped me develop a strong foundation in the word. CLI will enable me to bring God's Word more effectively.  Furthermore, the training has influenced me to trust the Lord.  I am influenced to keep learning in Biblical knowledge.
Send Message to listing owner