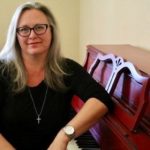 Ministry Dream
To raise up revival leaders!
Ministry Journey
Deniese Brewer has completed 128 credit hours as a commissioned pastor and has a diploma of continuing ministry
 Testimony:
My name is Deniese Brewer. I'm a wife of almost ten years to a wonderful husband that I've known since high school, a mom of three boys ages 7, 20 and 24, and three step-children—two boys and a girl—ages 10, 23 and 26. I was born in 1974 in Phoenix, Arizona, and resided most of my life between Colorado where my dad lived and my home state where my mom lives, prior to accepting salvation in Jesus Christ in 2014.
I currently live in Casa Grande, Arizona, which is a relatively small southern town near the border of Mexico ironically called "Big House" in Spanish having around 55,000 residents (mostly snowbirds and lifetime locals). I began attending Christian Leaders Institute (CLI) in September 2014 following my conversion in Christ, as I was searching for ways to engage in a seminary-based study of the Word of God and since, by this time, I had never taken the opportunity to read the Bible in full.
Thank you, Father God, for paving a way to success that would have otherwise not been available. CLI is most definitely part of His greater plan to prosper the Body of Christ. "For I know the plans I have for you," declares the LORD, "plans to prosper you and not to harm you, plans to give you hope and a future."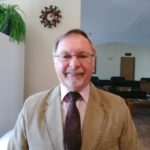 Ministry Journey
My name is Patrick Williams currently resides in Tucson, AZ, where he is retired. In his adult life, he has always worked in a field where he was servicing the community. Served in the USAF as a Police Officer for 20 years, volunteer Firefighter, EMT for 8 years and now for the past 20 years he has been a nurse.
"I grew up in a semi-religious family but it was never a priority. Always a strong believer in GOD, but he was never in the forefront of my life. That changed around a couple years ago. I come to realize that my public service was a stepping stone to the encounters I had as a child. It was God teaching and preparing me for what I feel is His next plan for me and that is to serve our Lord in the Ministry. I feel truly blessed for every day for the gifts that He has given me and I humbly pray that my works will continue to glorify His word and His holy name.
Through Christian Leaders Institute, I have completed just another small step in my walk with Christ.  Completing the Deacon Minister Ordination opened another avenue where I completed the Ordained Commissioned Minister course.  The accomplishment of completing the course of study brings forth an increase of humbleness.  I can only pray that the Lord finds me worthy and continue to guide me through my day to day walk in Christ.  I have already witnessed how His calling in my life has changed me.  The way I approach each day, the way I speak to each and everyone I meet and most important the way in which I live my life.  As Colossians 4:6  reads, " Let your conversation be always full of grace, seasoned with salt, so that you may know how to answer everyone."
Patrick Williams is ordained as a Commissioned Minister with CLI in 2018!