Ministry Dream
To minister to people in her local area in the name of Christ. To bring revival to the world!
Ministry Journey
Laura Stapleton-Narry is a married ambassador for God. She strives to continue to walk with the Lord and mentor others for the raising up of more revival leaders.
Laura was born and raised in Kansas City, Kansas in America. She has spent eight years in missionary work and learning in Europe. A few years ago, She returned to America.
She founded Laura's Life Transformers, LLC; She is developing a mentor center in PA.
She started Christian Leaders Institute in 2013 and was ordained in 2018. She is willing to mentor Christian Leaders Institute students and graduates in their ministry training and ordination with the Christian Leaders Alliance.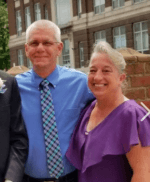 Ministry Dream
Michael and Michelle Meness have a passion to plant a church in the Bulter, PA area. They are passionate about raising up other Christian Leaders. They are open to starting a mentor center in their area.
Ministry Journey
Twenty-three years Michael began to walk with the Lord. He finally surrendered and invited Him into his life to help him overcome his addiction to drugs and alcohol. He was a lost soul searching for meaning in his life and Jesus Christ step in and has given him purpose. Twenty-Five years ago, Michelle was also delivered from achohol adiction.
Michael and Michelle have been called to minister to their community. Both have extensive training at Christian Leaders Institute. Both have been ordained as Deacon Ministers. In addition attaining the roles of Officiant Minister for Michael and Women's Minister for Michelle.
Michael and Michael have three sons. They welcome other CLI students and graduates to connect.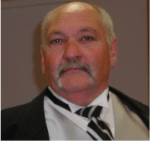 Ministry Dream
To raise up more Christian Leaders, and planting house churches.
Ministry Journey
Ralph M Desarro and his wife Wendy have been serving in ministry for many years. They have planted house churches and they are a team in ministry.
Ralph grew up Catholic always believing in God, He always knew about Jesus and knew He was God's Son. At around 19 yrs old He was given the Bible tract, "This is Your Life," and He said the prayer and just went on living as always. Later in 1975 - 76 God used family members were Born Again, and the Spirit continued to draw him in, so in 76 He re- dedicated my life to Christ at a Full Gospel Businessman's meeting.
His calling to the ministry has been with him a long time. He began Christian Leaders Institute in 2014 and was ordained in 2014. He and his wife Wendy are willing to mentor others on a ministry training journey and assist with ordination.