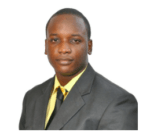 Ministry Dream
To bring revival to Jamaica and to raise up more Christian Leaders.
Ministry Journey
Kenroy Edwards was born in Kingston, Jamaica to non-Christian parents. He accepted Christ at age 14 after attending church for a while with his god-family. Kenroy experienced a call to ministry in his teenage years. Through some positive and negative experiences the Lord placed ministry on his heart.
Kenroy began his studies at Christian Leaders Institute in 2016 and was ordained in 2017. Kenroy is ready and willing to offer mentorship and support to CLI students in Jamaica who need it. On April 7, 2019,  Minister Kenroy Edwards was commissioned as the first Network Elder representing Christian Leaders Alliance in Jamaica.
Kenroy is married to his wife Trecia, and they have two lovely children. He and his wife Trecia are both pastors under different denominations but see God's work as one. As of 2022 Kenroy is the Pastor of The Tucker Wesleyan Holiness Church, Men's President Northern Jamaica District Wesleyan Holiness Church and sits on the District Board of Administration and is a proud CLI graduate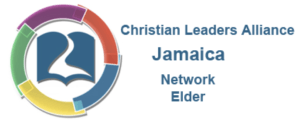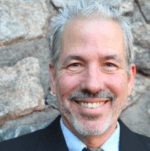 Ministry Dream
To reach his community for Christ and help raise up more Christian Leaders for ministry
Ministry Journey
Tony Wetmore is a follower of Jesus Christ. He lives in a small resort town in the mountains of Southern California. Still close however to aYet, within a two-hour commute from this small community by car is a harvest field of about 22.68 million people!
Tony came to the Lord at YMCA camp when he was 12, and participated in youth groups during my high school years. He fell away from the Lord shortly after graduation, and spent a decade in the "world," before returning to Him and becoming born again.
He is married to a wonderful wife for over 30 years. Together, they have three children.
For the past 25 years, He served as a ministry leader in programs ranging from youth and men's ministry to those aimed at serving the homeless and those in prison. Throughout it all, music and worship leading have been an integral part of his service. In October 2016, He served as the worship leader for his church, Selah Christian Fellowship, in Crestline, Calif. He was also blessed to preach the message often at Selah as well as preaching and sharing the gospel on the street and in a local prison.
Tony began studies at Christian Leaders Insititute in 2013 and have many award credentials. He was ordained with the Christian Leaders Alliance as a Commission Minister in 2016.
Tony will be willing to help Christian Leaders Institute students and graduates advance in Pastoral Ministry, Homeless Ministry, Prison Ministry, Youth Ministry and more - He is willing to come alongside and help them through the Ordination/Graduation process as a mentor.