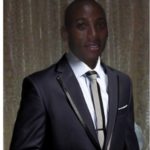 Ministry Dream
To raise up revival leaders!
Ministry Journey
When Peter was a young boy, he loved staying indoors watching TV more especially movies. He would only go to
church on Sunday because he had no real understanding of Christianity.
It was on day 14 of April in 2009 when Peter had an encounter with the Lord. He was 16
years of age. It was in the youth camp, and on this particular night the preacher started preaching and he
emphasized a personal relationship with the Lord and also highlighting the consequences of living a
life without the life of Christ. What caught Peter's  attention was the statement: "living a life without
Christ is as good as a machine which seems to be alive simply because it functions, yet in the actual sense
there is no life in it''.
Peter started pondering on this statement during the entire service, and when he was done preaching he
called for those who would like to receive Jesus and have a personal relationship with him. Peter was one of
the first people to rush in front. The preacher led them to Christ through the confession prayer and he laid
his hands on them, from there Peter really felt something which he is unable to explain and from within. He had this strong conviction and confidence that there is a shift which has happened in his life. Peter really didn't feel his old self after that.
Then the camp had finished, Peter hungered for the word and prayer suddenly developed in him. He felt that he
couldn't really uphold himself alone. That same week on 17th April Peter talked to
three friends of his who had also received Christ. They then created a platform where they could discuss
the word of God and pray. From hence forth. seeking the face of the Lord and pursuing the
revelation of the knowledge of Him has been Peter's priority.
Peter completed his Associate of Divinity Degree with Christian Leaders Institute in 2019.

Ministry Journey
Hello everyone,
My name is Simon NTAMACK, I'm 41 years old and I'm from Cameroon. I'm from a family of seven children and I'm the sixth. I'm married to my lovely wife Marguerite and we've got three daughters: Marinette Chantal, 16 Years old; Merveille Marguerite, 12 years old and Erine Precieuse, 7 years old and one boy: Yoan Elisée, 3 years old. I'm a Senior Technician in Industrial Maintenance by profession and I've been working since 2017 as a power station Manager in the South region of Cameroon. I gave my life to Christ when I was 14. I spent all my teenage in the Church. But things started going wrong when I got to the University and I noticed some changes in the Church. And I started asking myself a lot of questions about the link between my life and my salvation. In my heart, I backslide while I still was going to Church. To God be the glory, He connected me to His servant? Senior Pastor Jacques SANDA in 2011. After my encounter with His Servant, I recovered the first joy, the love of God I had. I felt in my heart that I have to be His Servant. Because of my job (full time), I couldn't attempt any biblical training center. And I was looking for one in my situation to achieve my goal. I encountered CLI just online while I was looking for biblical training. I did all my best to fulfill my dream. My prayer is let God, the Father of our Lord and Savior Jesus-Christ bless more than ever before CLI for the great and wonderful job they have been doing. With the Biblical training I received through CLI, the Lord gave me another job where I work 15 days for the company and with a salary of a full month and the rest of 15 days as an Assistant Pastor in "FONDATION MALUNA", EDEA's branch.
My great desire is to bring revival in my family, my home church, my environment, and everywhere I'll be. By finding this awesome and Wonderful Institute, I trust God that I'll achieve my goals. Right now I'm still in Cameroon and I do not know I'll end my life and It's very important for me to be well trained, equipped to bring the revival everywhere I'll be.
Getting by Bachelor's Degree in Divinity at CLI, I'll be God's witness and a living testimony for God's glory.
Please reach out to me if I can serve you in mentorship~  ntam_son@yahoo.fr
48 Awards:
CLI Entrance Award, CLC Admissions, Christian Leaders Connection Award, Christian Basics Award, Christian Leaders Award, Christian Ministry Award, Apprentice Peace Ministry Award, Apprentice Prayer Ministry Award, Apprentice Youth Ministry Award, Enterprise Connection Award, Deacon Minister Ordination, Apprentice House Church Ministry Award, Collegiate Preparation Award, Apprentice Bible Award, People Ministry Award, Pastoral Care Ministry Award, Apprentice Bible Interpretation Award, Apprentice Enterprise Award, Officiant Minister, Bible Study Leader Award, Basic Continuing Ministry Award, Basic Workplace Ministry Award, Basic House Church Award, Basic Evangelist Award, Basic Church Planting Award, Continuing Ministry Certificate, House Church Minister, Church Planting Minister, Intermediate Continuing Ministry Award, Intermediate Biblical Greek Award, Christian Leaders Certificate, Commissioned Pastoral Certificate, Intermediate Commissioned Pastoral Award, Commissioned Minister, Intermediate Christian Leaders Award, Intermediate Ministry Award, Certificate of Ministry, Intermediate Bible Award, Advanced Continuing Ministry Award, Continuing Ministry Diploma, Associate of Divinity Degree, Advanced Ministry Award, Diploma of Ministry, Advanced Divinity Award, Diploma of Divinity, Minister of the Word Award, Minister of the Word, Bachelor of Divinity Degree