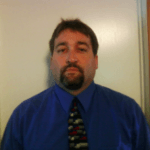 Ministry Dream
To raise up more Christian Leaders for North Carolina revival.
Ministry Journey
Anthony Craig Smith, who goes by his middle name, "Craig." Craig is married and has two children, who they homeschool. He was raised in a Christian home and spent most of his education in a Christian school. He was saved in the third grade.
Craig called to home disciple his family with his wife. Craig started Christian Leaders Institute in 2016 and was ordained 2017. He is willing to mentor new CLI students and assist them through the ordination process.
Ministry Dream
My passion is to encourage, minister, mentor, and share the Gospel where God has called me to serve.
Ministry Journey
I live in Bedford which is in northeast Ohio in the United States. I was born in Lakewood, Ohio which is also in northeast Ohio. I turned 70 in 2021.
Church was not a big thing to my parents. I was raised Catholic. I became Pentecostal, was saved and baptized in 1980. I am now non-denominational.
I began taking classes at CLI in December, 2019 because I wanted more knowledge about God and it was free. I was living in a nursing home then. I am so thankful to CLI/CLC because I was able to get the education I wanted within my meager income. When covid started, we were not allowed to leave our rooms, nor were we allowed visitors for 387 days so I studied, a lot.
I have earned both an Associate of Divinity and a Bachelor of Divinity degree. I have also earned 3 Diplomas, 6 Certificates, 26 Awards, 5 Badges, and 17 licenses and ordinations including Life Coach Minister, Associate Chaplain Minister, and Associate Minister. I continue to add credentials. I have now become a Certified Life Coach. 
This has been an amazing journey. I have had marvelous professors who are men and women of God. They have not only shared their knowledge with me but they have also demonstrated Christian love and how a Christian should live.
Currently, I am no longer in a nursing home and am now a Pastor for an Assisted Living Complex for seniors. Matthew 10:8, "Heal the sick, cleanse the lepers, raise the dead, cast out devils: freely ye have received, freely give." Because of CLI, I have freely received. Now it is my turn to give. I am a volunteer with CLA and I like assisting other CLI/CLC students to help them reach their goals as God leads them.

Ministry Journey
I am Shaleen Reddy, I am from Durban. I have been dedicated to my studies with CLI and have gained such valuable sound doctrines through this journey. Ministry has been satisfying beyond my wildest dreams, it has been a continuation of renewed faith through various courses.  I am so excited to have further added to my studies the Life coaching set of skills and ordained small group minister skills. I am so proud to have completed my Woman's ministry course and feel the lord using my skills and training wherever I go. Thank you Jesus for using me as your vessel, thank you that your miracles are all around to encourage us daily and I am looking forward to allowing the Lord just to fuel this passion that I feel. How amazing to have phenomenal teachers and CLI  on this journey of discovery with me.